OCTOBER
Total Distance = 50.63 miles [September = 66.44, August = 43.87]
Average Daily Steps = 13,107 [September = 12,356, August =9,972]  
Weight =

133.4

 lbs [September – 131.8, August – 132.2]
My mileage went down, but my steps went up.  That's all the dog walking (which takes time away from the running).  I had said my goals post-race were stretch and strengthen and I have not stuck to that at all.  I have, however, found renewed focus for exercise this upcoming month.
Also, my race went really well.  I won't be doing another one for awhile, which makes it difficult for me to focus on running, but that one that I did a few weeks ago?  That one was baller.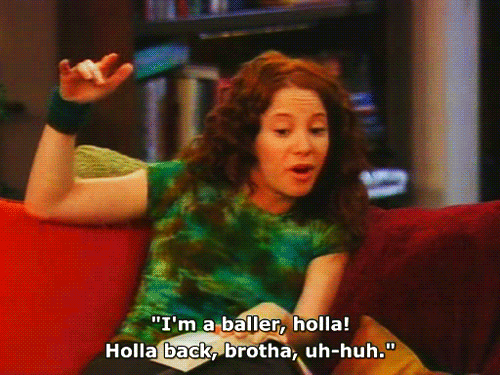 NOVEMBER
My Goodness Blog November Core Challenge!  I've never done a daily challenge and I want to keep my goals difficult, but still within reach.  Thus, my goal for this challenge is to complete 20 of the 30 days.
Continue running in order to maintain weight and cardiovascular fitness.  My goal is 40 miles for the month.  With that, I must also continue physical therapy exercises twice per week.
Another ongoing goal is to eat healthier.  It's not a SMART goal which makes it difficult to implement and track progress.  However, I've tried smaller more tangible goals in this arena (eat salads for lunch, don't eat muffins for breakfast, healthy snacks) and it hasn't worked.  It's like my diet is a bunch of pistons and when I push one down, another pops up.  Perhaps that's a confusing analogy, so here are some examples: I accomplish eating salads for lunch, but then I gorge on fried food and beer for dinner.  I stop eating muffins at breakfast, but then I have ice cream in the afternoon.  I only buy healthy snacks, but then I eat 6 servings of them instead of 1.  You see what I mean?  My small, tangible goals create problems elsewhere through lack of willpower and misplaced focus.  That's why I do want to eat healthier – overall – and I don't want to define that specifically.  If I did define it, I would have to be so specific there were no loopholes like the above, but that level of severity will likely result in failure.  To be slightly more specific, I want to improve my eating habits by eating less processed food and less foods high in carbs and sugars (like the aforementioned muffins).  Homemade or healthy, hopefully both!  That's the new motto.