I mentioned last week that I was going to start seeing a therapist.  That felt like a really big decision.  A decision that made me question myself, my mental health, my strength.  Do I really need this?  Is there something wrong with me?  Is doing this admitting there's something wrong?  Will doing this change the trajectory of my life?  Is that a good thing or a bad thing?  I don't think there's something wrong with me, so why do I feel so stressed and unmotivated?  I just want therapy, right?  I don't actually need it, right?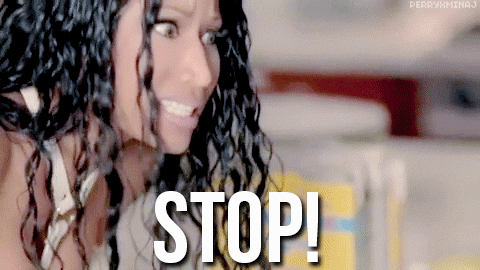 Wanting it means I need it and needing it doesn't mean anything is wrong with me.  The stigma surrounding mental health and therapy is so strong that I feel the need to explain why I'm going.  It's true that there is no specific reason I'm going.  I don't think I'm depressed or suicidal.  But sometimes I am sad, not happy, frustrated, stressed, annoyed, etc.  And I'd like some help in dealing with all those emotions.  It doesn't just stop with those emotions, either.  I have 29 years of fucked up family and relationship history to deal with.  I keep joking that anyone who grew up like I did should have started seeing a therapist ASAP, but that's me justifying it again.
Just getting started finding a therapist was difficult.  How do you find a good one?  What if you don't like them?  How expensive will this be?  Will you know you don't like them?  Or with that come after many sessions?  I found mine through Psychology Today, which has profiles and stats on therapists within an area.  I looked for someone who was close, took my insurance, and didn't sound too hippy dippy (musical healing?  fuck no).  Then I emailed them to find out if they even had availability.  The last time I looked for a therapist, the one recommended to me didn't have availability when I did, and my searched stopped there.
Once I found one, I made an appointment and went.  I was really nervous.  How do I start?  What do I want to talk about? Does this person know what she's getting herself into?  Am I the most fucked up person she's treated?  Will she want to refer me to someone who can prescribe me medicine?  Do I need medicine?  Oi vey.
Overall, the hour was easy, but I can tell it's going to get harder.  She got an earful of my childhood, family, and current stressors (mainly job stuff).  She was really quiet, letting me talk (which I can do, quite a lot), but interjected with some questions and a few keen insights (mainly that I've been solely responsible for my emotional wellbeing for my whole life and that's A LOT to deal with…which is reassuring).  She advised that 3 sessions is a good evaluation period for both of us, and then we can figure out specific things to work on (one of her suggestions was learning to trust that my own wants/needs are enough) if we want to continue.
I realize I find it easy to talk about things that have happened in the past because I've had some time to reflect on them and evaluate them.  Things that are happening in the present…well, I struggled to even name the feelings that I feel.  So, it is going to be hard work and it's going to push me.  I'm a little afraid of what conclusions may come of that, but I'm going to keep at it for now.