I read THIS ARTICLE the other day about a girl living her "best life" for a day.  Normally, she doesn't hit the snooze button, eats the same salad for lunch every day, goes to bed early.  She's type A, she's a perfectionist, she's disciplined.  I, on the other hand, am the first two, but exercise ZERO self control or discipline to speak of.
Her quest to live her "best life" entailed sleeping in, eating cheetos, online shopping….generally, being less responsible than usual.  My "best life" would look more like her regular life.  In my imagination, I would exercise to exhaustion in the morning and still walk the dog and get to work on time.  My house would be clean.  My clothes would be ironed.  I'd eat healthy.  I'm literally laughing out loud as I type all that.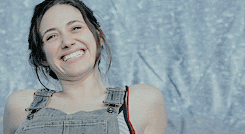 But, fo serious, I'm going to do it.  For one day.  That day will be Tuesday and it will really start on Monday night.  Here's how it's going to go:
9:00PM – (the previous night) – Put out running clothes, make salad for tomorrow and go to bed, so that I get a full 8 hours of sleep.
5:00AM – Wake up – No snoozing!  Now, go for a run AND stretch after AND do physical therapy.  Throw in a couple push ups, while I'm at it.
6:00AM – Shower and get ready.
6:40AM – Walk the dog and get lunch ready for work.
7:00AM – Get the bus and get to work before 8am for the first time in months.
8:00AM – Buy coffee and eat something healthy for breakfast (banana, oatmeal, Luna bar).
12:00PM – Eat the healthy lunch you brought to work with you.
4:30PM – Leave work and get home at a reasonable hour.
5:30PM – Walk dog again, if you beat FH home.
6:00PM – Make dinner and eat.
7:00PM – Laundry and/or cleaning.
8:00PM – Do other work until bedtime (paying bills, calling mom, etc.)
The end.  That is my perfect, most efficient life.  My regular life manages to accommodate a lot of snoozing and a lot of TV watching.  It's also much more unhealthy.